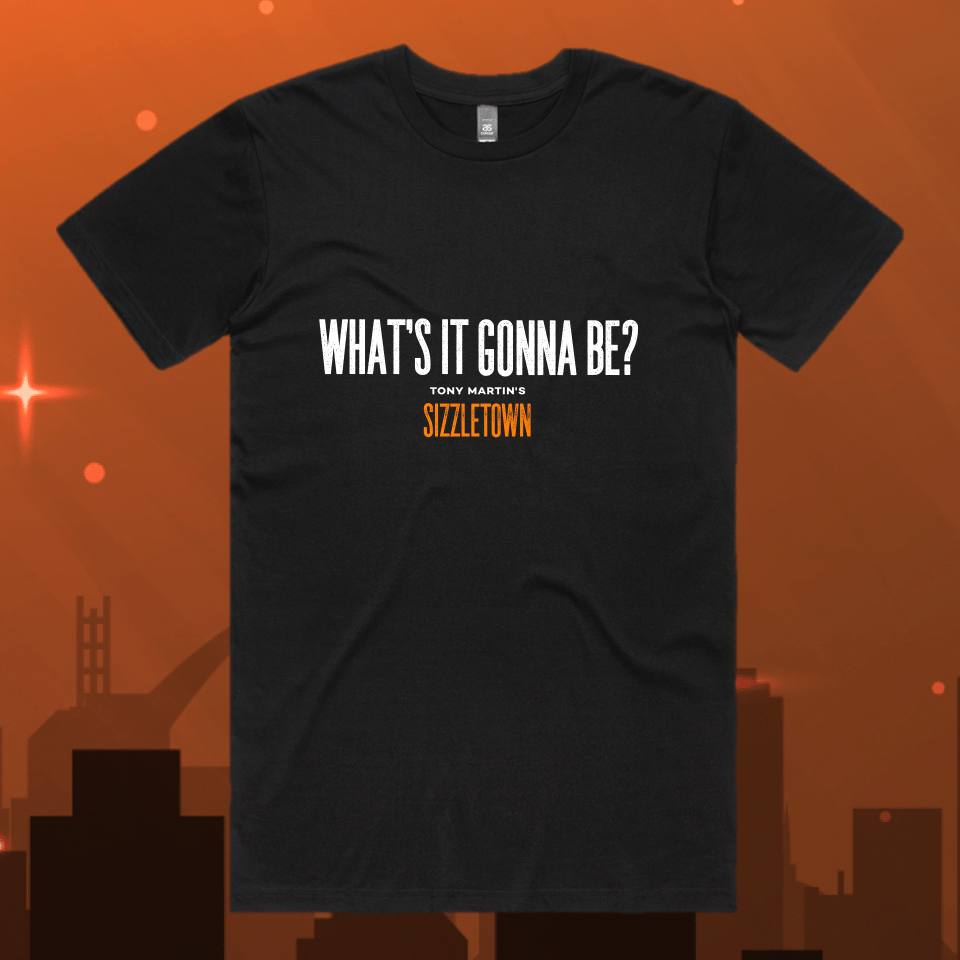 'WHAT'S IT GONNA BE?' Black Tee
Rather than shouting 'What's It Gonna Be?' at either a work colleague, loved one or startled stranger, why not let this quality T-Shirt do the talking. The featured phrase doubles as both a blurted proclamation from SIZZLETOWN regular Dion and an existential question worthy of Foucault. Whether heading to The Busted Nut for an evening of problematic comedy, or queuing for your second shot of nanobot-infused vaccine, you'll be turning heads and posing this timeless stumper in magnificent style.
Width / Height in cms.
S - (W) 46 / (H) 72.5
M - (W) 51 / (H) 74.5
L - (W) 56 / (H) 77.5
XL - (W) 61 / (H) 80.5
2XL - (W) 66 / (H) 83.5
3XL - (W) 72 / (H) 84
4XL - (W) 77 / (H) 87
5XL - (W) 82 / (H) 90
No returns, please check above sizes before purchasing.
****Sizzle Merchants outside of Australia, contact us for international shipping costs prior to purchase.